8 Best Products to Sooth Sore Muscles in 2022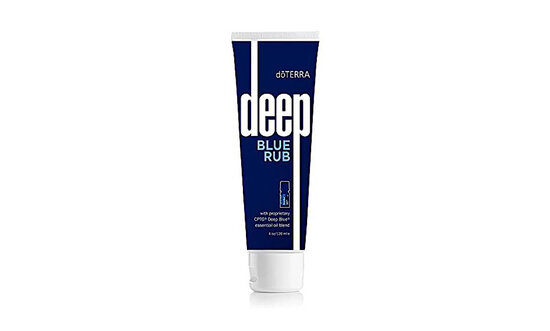 (Note: Some of the links in this post are affiliate links, and we will be compensated when you make a purchase by clicking through our links at no additional cost to you.)
What are the best products to sooth sore muscles in 2022?
Blasted from a big workout, yesterday's 5K or a week's worth of going hard, your muscles are crying. You might feel so sore that your mobility is affected. The second someone lays a hand on your shoulder or the thought of taking the stairs makes you shriek. Even if it isn't that severe, sore muscles are nothing to ignore. Treat them with some TLC by using our favorite products and incorporating stretches and easy warm up movements to help you shake it off.
QUICK RECOMMENDATIONS
Check out this quick list of our favorites if you're in a hurry, or continue scrolling to see our full top 8 list.
#3: Theragun Prime
#4: Village Natural Therapy's Aches & Pains Muscle Relief Mineral Bath Soak
#5: Trigger Point Performance "The Grid" Revolutionary Foam Roller
#6: Body Back Buddy Classic – Trigger Point Massage Tool
#7: Acupoint Physical Massage Therapy Ball
#8: TruMedic TENS Electronic Pulse Unit
Here are the 8 Best Products to Sooth Sore Muscles in 2022:
1. dōTERRA Deep Blue Rub

A rich, topical cream that infuses itself into your muscles. It acts as an anti-inflammatory and can be worked in via massage. Leave it on as long as you want, even during your workout. Your increasing body heat will activate it more. Pair it with dōTERRA's peppermint essential oil (just a drop or two) to add a fiery sensation.

12 new from $31.11

Last update was on: September 22, 2023 7:20 am
doTERRA's Deep Blue Rub is a rich, topical cream infused with Deep Blue Soothing Blend of Certified Pure Therapeutic Grade essential oils that provides targeted comfort to tired and sore joints and muscles.
Formulated with a proprietary blend of natural plant extracts and other powerful ingredients, Deep Blue Rub provides a comforting sensation of cooling and warmth to problem areas.
With close to 5 ml of doTERRA's top-selling Deep Blue essential oil blend of wintergreen, camphor, peppermint, blue tansy, German chamomile, helichrysum, and osmanthus, Deep Blue Rub is an essential addition to your bathroom cabinet, gym bag, or first aid kit.
2. BioFreeze Roll On

Using menthol as the active ingredient, you roll on the topical treatment and it quickly moves through the skin into the bloodstream. The nerves are cooled, literally, and the pain message to the brain is blocked. It helps you to reduce pain right where you feel it, just like laying an ice pack on it.

13 new from $10.99

Last update was on: September 22, 2023 7:20 am
#1 Clinically Recommended Menthol Topical Pain Relief Brand (*IPSOS Clinician Survey, July 2022)
Biofreeze roll-on applies easily for penetrating pain relief without the mess
Fast acting and long lasting, cooling menthol formula delivers penetrating pain relief for sore muscles, backaches, sore joints, bruises, and arthritis
Best for minor aches and pains of muscles and joints associated with simple backache, arthritis, strains, bruises, and sprains
3. Theragun Prime

The Theragun Prime is a simplified smart percussive therapy device that prioritizes the essential features you need while maintaining the power and effectiveness of Theragun's deep muscle treatment. Ease discomfort, soothe tightness and tension, and recover faster in seconds. The Theragun is the world-leading percussive therapy device used by physical therapists, trainers, chiropractors, celebrities, athletes, and over 250 professional sports teams worldwide. The Theragun Prime has been thoughtfully designed for maximum ergonomic comfort and unparalleled durability and treatment.

8 new from $238.99

Free shipping
Last update was on: September 22, 2023 7:20 am
Deep Tissue Muscle Relief: Developed by best-in-class wellness scientists at Theragun, ease pain and tension away with percussion therapy. Control your pressure and speed via mobile app and feel therapeutic results instantly.
Personalized Wellness: With 4 attachments and 5 speeds, your device has the power to massage any area like a pro. Bluetooth enabled muscle therapy you can take control of.
Percussive Therapy: Ultra quiet with advanced sound insulation and premium design. Melt away your tension and empower your recovery with Theragun Elite deep tissue handheld massage gun.
>>> Discover the Top Massage Guns for Muscle Soreness and Recovery
4. Village Natural Therapy's Aches & Pains Muscle Relief Mineral Bath Soak

A hot bath alone is an excellent way to relax those muscles. Add these salts into your tub and the aromatherapy will take it to a totally different level. With eucalyptus and menthol as the main ingredients, it's 98 percent natural. Calm your body and your mind.

1 new from $29.99

Free shipping
Last update was on: September 22, 2023 7:20 am
Contains eucalyptus to revitalize and restore. Contains Spearmint to refresh and renew.
Contains menthol to soothe and comfort.
Relax with ingredients that have been extracted from natural sources.
This product has never been tested on animals and does not contain animal-derived ingredients.
98.0% naturally derived. Made in the U.S.A.
5. Trigger Point Performance "The Grid" Revolutionary Foam Roller

For pesky knots and tight muscles, use a foam roller. It works by temporarily increasing blood flow to the area, and causing a parasympathetic relaxation response via neural stimulation. It hurts, but it works. For sore quadriceps, you would lie on your belly, prop yourself up on your hands or elbows and stick the roller between on thigh and the floor. Roll yourself forward and back, allowing your body weight to be the massage pressure. Use it on the upper back, thigh, glutes, calf muscles and lats. You can also get it cheaper by picking up the basic polypropylene model here.

1 new from $65.99

5 used from $51.54

Free shipping
Last update was on: September 22, 2023 7:20 am
Patented foam roller design offers a superior, multi-density exterior constructed over a rigid, hollow core
Constructed from quality materials that won't break down or lose shape from repeated use
Includes access to free online instructional video library on foam rolling best practices from the experts at TriggerPoint
Trusted foam roller of physical and massage therapists, coaches, trainers and athletes
6. Body Back Buddy Classic – Trigger Point Massage Tool

This S-shaped contraption is really a buddy. When you have sore knots between or underneath the shoulder blades, use this massage stick to gently and effectively ease them. This product actually comes with a booklet on different angles and methods you can try to get all the tough-to-reach spots. Increase the effectiveness by using it during a warm up and cool down, especially on days you're maxing out the upper body.

-14%
1 new from $29.95

Free shipping
Last update was on: September 22, 2023 7:20 am
The Original Trigger Point Tool - Trigger points are tight, tender, contracted muscle fibers, which cause pain. Using a Body Back Buddy to apply sustained pressure to a trigger point can interrupt the pain-spasm cycle. When you release the pressure, you will feel the muscle relax as fresh oxygenated blood flows in.
2 Hooks Are Better Than 1- The 2 hooks and 11 knobs (in 3 different shapes) were created to alleviate pain and soreness across the entire body. Unlike single muscle hook designs, the two hooks on the Body Back Buddy let you apply more leverage to more parts of the body. The 3 different shapes include acorns for deep tissue, round for gliding over larger muscle groups, and nubs for the lower back.
7. Acupoint Physical Massage Therapy Ball

For a pin-point release, pick up a massage ball. Some people will use a lacrosse ball as well because of its stability and smooth surface. Use the ball for the calf muscles, under the shoulder blades, the glutes and tricky places like the edge of the arm pit, groin or arch of the foot. Tape them together to create a cradle used for parallel massage therapy against the back muscles, calves, shoulders and neck.

-5%
3 new from $11.39

Free shipping
Last update was on: September 22, 2023 7:20 am
Yoga massage ball set: Set of excellent therapy balls for self myofascial release and trigger point massage therapy. The balls are made specifically for massage therapy and are ideal for physical therapy equipment. They are similar in size to lacrosse balls and can can be used for pinched nerve lower back pain, herniated disc pain relief, and pinched nerve neck pain.
Get rid of muscle pain: No more pain and muscle soreness. Great for acupressure point relief, these provide excellent deep tissue massage to relieve pain and provide muscle knot relief to sore and fatigued muscles. Use the balls with your physical therapy equipment or as devices to relieve neck pain. Relieve sciatic nerve pain and fibromyalgia pain and reduce stress.
8. TruMedic TENS Electronic Pulse Unit

It's time to get serious and pull out the wires. Electronic pulse therapy is a muscle stimulator that triggers the cells to begin repair and strengthening. This is an ideal pickup for people who experience more chronic pain or repetitive soreness. It's available over the counter, but ask your general physician if it would be a good investment for you.

1 new from $31.99

Free shipping
Last update was on: September 22, 2023 7:20 am
IDEAL FOR PAIN MANAGEMENT: TENS (transcutaneous electrical nerve stimulation) is a highly effective form of low current electrotherapy that stimulates muscles and nerves, improves joint mobility and improves your mood.This form of electronic pulse massage is perfect for people who need pain management from a sports related injury or natural wear and tear.
PRESET PROGRAMS: Features preset massage programs based on how each muscle group responds differently to various electronic pulses. Once you've selected a massage program, you can find the setting that feels best. You have full control of the pulses to ensure that you're getting the desired results.
When all else fails, sign yourself up for a massage and check out for an hour. If you experience chronic, sharp, throbbing or stabbing pain, do not try to treat it with massage rubs and devices. Set up an appointment to be seen by a medical professional because you could have an injury.