Instant Energy Boost: Nutrient-Packed Oatmeal in a Flash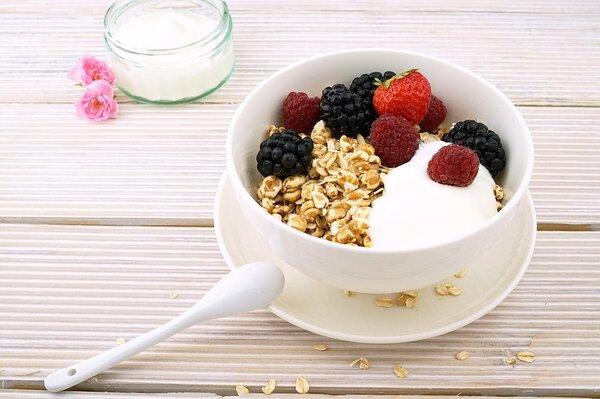 (Note: Some of the links in this post are affiliate links, and we will be compensated when you make a purchase by clicking through our links at no additional cost to you.)
Start your morning off right with a hearty and fiber-rich oatmeal recipe that's ready in just two minutes! If you've ever thought that enjoying the benefits of oatmeal takes too long, think again. This quick and nutritious dish is packed with the warm flavors of pumpkin spice, complemented by a delightful combination of fruits and nuts for a touch of sweetness and crunch. Plus, it couldn't be easier to prepare – simply pop it in the microwave! This convenient recipe will keep you energized and satisfied all morning long. Get ready to indulge in a bowl of goodness that's not only delicious but also provides essential nutrients. Say goodbye to breakfast stress and hello to a speedy and nutritious start to your day with our microwave pumpkin spice oatmeal recipe.
Instant Energy Boost: Nutrient-Packed Oatmeal in a Flash
Prep time: 2 minutes
Serves: 1
>>> Read more: Fuel your body for success with the ultimate nutrition program trusted by athletes worldwide. Click here to learn more.
Ingredients
1/4 cup oatmeal (old-fashioned, not instant)
1 tablespoon ground flax
1/4 teaspoon pumpkin pie spice (or cinnamon)
1 cup fat-free milk (can also substitute almond, rice or soy milk)
2 tablespoons nuts (no salt)
1/2 cup cut-up fresh or frozen (thawed) fruit
1 tablespoon all-bran cereal
Instructions
In a 4-cup microwaveable bowl, combine oatmeal, flax, spice and milk.
Microwave for 2 minutes on high.
While oatmeal is cooking, measure out nuts, fruit and bran cereal into a serving bowl.
Pour cooked oatmeal mixture into the serving bowl and enjoy.
Nutrition Information (Per Serving)
Calories: 360
Fat: 1.5 grams
Saturated fat: 1.5 grams
Sodium: 140 mg
Protein: 17 grams
Carbohydrates: 45 grams
Sugar: 19 grams
Dietary fiber: 9 grams
>>> Read more: Say goodbye to meal prep and hello to fresh, healthy meals with Fresh N Lean's gourmet delivery service. Click here.