Fresh N Lean Review: The Ultimate Solution for Healthy Eating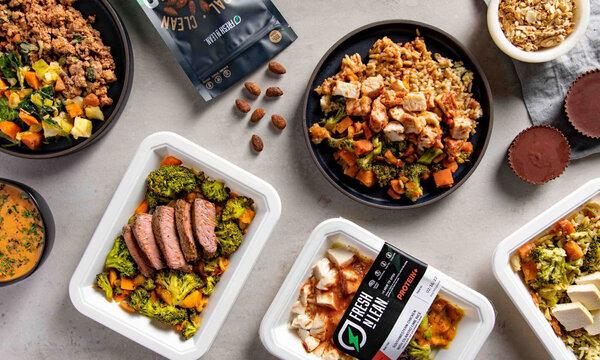 (Note: Some of the links in this post are affiliate links, and we will be compensated when you make a purchase by clicking through our links at no additional cost to you.)
If you're on the hunt for a convenient and healthy meal delivery service, Fresh N Lean might be the perfect solution for you. This innovative company provides ready-to-eat meals that are not only delicious but also packed with essential nutrients. Let's take a closer look at what Fresh N Lean has to offer.
Founded in 2010, Fresh N Lean is a meal delivery service based in Anaheim, California. It offers freshly prepared, ready-to-eat, single-serving meals that can be stored in the refrigerator and quickly reheated in the microwave when you want to eat them. All meals are delivered weekly, and you can choose to receive either 5 or 7 days' worth of meals at a time.
The Variety of Meals
One of the most significant advantages of Fresh N Lean is that it uses high-quality ingredients, including organic produce, grass-fed beef, free-range poultry, and sustainable seafood. Everything on the menu is also gluten-free. If you have specific dietary requirements, Fresh N Lean offers seven meal plans to accommodate different diets, including Protein+, Keto, Paleo, Vegan, Low-Carb Vegan, Whole30, and Mediterranean. One of the best things about Fresh N Lean is the variety of meals available. Whether you're a meat-lover or a vegan, there are plenty of options to choose from. Each meal plan has a unique set of dishes, and you can customize your order to suit your dietary needs.
The Quality of Ingredients
Fresh N Lean uses only the highest quality ingredients in their meals. All of the ingredients are sourced from local farms and suppliers, and they're always fresh and organic. You can rest assured that every meal you receive from Fresh N Lean is free of preservatives, additives, and GMOs.
The Convenience of Delivery
One of the biggest selling points of Fresh N Lean is the convenience of delivery. You can easily order your meals online, and they'll be delivered right to your doorstep. The meals come in eco-friendly packaging that's easy to store in your fridge or freezer until you're ready to eat.
>>> Read more: For sample meal plan or learn more about Fresh N Lean, click here.
The Price Point
While Fresh N Lean may not be the cheapest meal delivery service out there, the quality of their meals makes it worth the cost. The meal plans start at around $9 per meal, which is reasonable given the quality of ingredients and convenience of delivery.
To sign up for Fresh N Lean, you'll need to decide whether you want to choose a specific meal plan or the Meal Prep option that allows you to mix and match meals, bulk foods, and snacks each week. Regardless of which plan you choose, your order must come to at least $85 per week.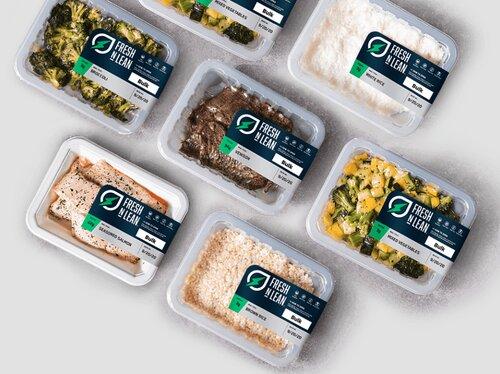 While Fresh N Lean offers many advantages, it's not without its drawbacks. The service is expensive, with a minimum order of $85 per week. Additionally, some customers have complained about small portion sizes and hit-or-miss flavors. There is also no flexibility in meal delivery days without paying an additional fee, and the service is not designed for couples or families.
The meal selection window is open every Wednesday evening through Friday at midnight Pacific Time. During this window, you can choose the meals you would like from your meal plan or a la carte choices to be delivered the following week. Meals are delivered every Friday with a guaranteed Saturday delivery, in insulated cardboard boxes with ice packs to ensure proper temperatures.
Fresh N Lean offers seven meal plans that cater to various diet patterns, but it's essential to note that none of the meal plans are designed specifically for people with conditions such as diabetes or kidney disease. However, there are plenty of meals to choose from that could fit into these specialty diets.
Fresh n' Lean is a top-notch meal delivery service that offers a variety of healthy and delicious meals. The quality of their ingredients, convenience of delivery, and variety of meal plans make it an excellent choice for anyone looking to eat healthier without sacrificing taste or convenience. Although the service is expensive, it might be worth it if you're looking for a convenient and healthy way to eat. Try Fresh n' Lean today and experience the benefits of healthy eating made easy!