7 Best Treadmills in 2022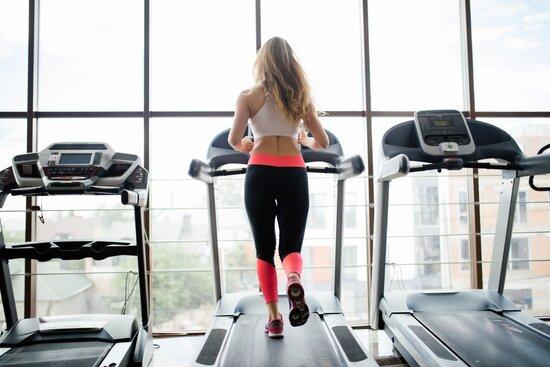 (Note: Some of the links in this post are affiliate links, and we will be compensated when you make a purchase by clicking through our links at no additional cost to you.)
What are the best treadmills in 2022?
Treadmills are a great way to exercise. Going to the gym to use one, however, is not exactly convenient, nor is it economical. Buying your own high quality treadmill, to use in the convenience of your home, will add to the overall quality of your life, save you money over time, and likely will result in more frequent exercise. In addition, treadmills have been around for many years. They were an exercise choice of the past, present, and future, unlike other exercise equipment that come and go.
To help you navigate the many options out there, we have rounded up the best treadmills in the post for you:
QUICK RECOMMENDATIONS
Check out this quick list of our favorites if you're in a hurry, or continue scrolling to see our full top 7 list with in-depth reviews.
#1: NordicTrack's Commercial 1750 Treadmill (Best overall)
#3: XTERRA Fitness TR150 Folding Treadmill (Best Value)
#4: NordicTrack's Commercial 2950 Treadmill
#5: Horizon Fitness 7.0 AT Studio Series Treadmill
#6: ProForm – Pro 2000 Smart Treadmill
#7: Horizon Fitness T101 Treadmill
Why would a treadmill be a good choice in exercise equipment?
Treadmills are very easy to use
Body movement is very natural and is just like going for a walk or run
The workout can be adapted to whatever level you want
Gives you a great cardiovascular workout
Avoid bad weather
Raising the incline increases the resistances for a more intense workout
Here are some things for you to think about when purchasing a treadmill:
Educate yourself on treadmills. Being an educated buyer will be well worth your time.
A better quality treadmill may cost a little more but will be well worth the money and a lot cheaper than mounting doctor bills due to coronary trouble.
Look for something that is stable, comfortable and projects minimal noise.
A bigger motor is better. It provides more power and can handle the heat better.
Consider your space. Treadmills come in all shapes and sizes. Do you want a portable fold up model that will slide out of sight, or something stationary always there and ready to use.
Remember to consider your present and future exercise goals.
If you plan to use the treadmill, it will need maintenance.
Treadmills range in speed from 0 to 12 miles per hour. You can set the control any place in-between these numbers. The Higher the number the more intense the workout will be. Another option for increasing the intensity of your workout is to raise the bed of your treadmill to a higher incline. The steeper the incline of your treadmill the higher the intensity of your workout. Most treadmills come with a variety of different controls and preset programs to help you get started on your journey to fitness. As you use your treadmill adjust the controls to your desired level of workout.
Belt length and width has a lot to do with the comfort of your treadmill. The belt is the part of the treadmill that you walk or run on. A longer wider belt gives the average sized user comfort and safety while working out. When deciding how long you need your belt you should consider how long your strides are when you walk or run. People who are taller usually have longer strides and a longer belt would keep your workout safer and more comfortable. Buying a belt too short is putting you at risk for an injury. When considering the width of your belt, think about how much room is needed around you to move freely and comfortably. If you tend to move your arms and body a lot then a wider belt would be more fitting.
Most treadmills are powered by a motor except for a few that are powered by the user. A good motor is very important to your treadmill. If you purchase a treadmill with too small of motor it will effect the over all life and performance of your unit. The work output of the motor is measured in horse power (HP). HP is quoted in either one of three ways, continuous duty, peak duty and treadmill duty. Comparing 1 HP to 1 HP, Continuous duty performs better than the peak duty, and treadmill duty falls some where in between the two. In general you should look for a 1.5 continuous HP motor for runners, and walkers a 1.0 HP continuous should be adequate. If you plan to use your unit harder or often consider a larger motor.
Treadmills give us the electronic motivation that we need to get up and get moving with all their preset programs and large variety of controls to adapt your workout to you, with the added bonus of being so easy to use. Plus all the controls are conveniently located right there in front of you. Most treadmills even have a control that measures your heart rate and adjusts your workout to keep you at your heart target rate which gives you an optimal workout. Most treadmills also have an emergency shutoff switch in case you fall or can't continue you on with your workout.
If you are looking to get fit or more healthy, a treadmill is simple to operate yet gives a cardiovascular workout that is unsurpassed by any other. And when the weather isn't cooperating, you can still get a really good workout workout in the comfort of your own home.
Here are the 7 Best Treadmills in 2022:
1. NordicTrack's Commercial 1750 Treadmill


1 new from $1,799.00

1 used from $1,781.00

Free shipping
Last update was on: December 1, 2022 8:16 am
30-Day iFIT Family Membership Included; Stream live & on-demand workouts on your equipment with Global Workouts & Studio Classes; Add up to 5 users; Elite trainers adjust your equipment ($39 value)
Immersive 10-inch interactive HD touchscreen streams on-demand iFIT workouts directly to your equipment and provides easy stats tracking; SMART-Response motor for effective running and cardio training
-3 to 15 % OneTouch incline control; 12 MPH SMART OneTouch speed control; Your iFIT Trainer auto-adjusts your speed and incline to meet trainer requirements and match real-world terrain
PROS:
Powerful Motor
iFit-enabled Touchscreen
Easy Folding
---
2. Echelon Stride Treadmills


3 new from $1,297.99

Free shipping
Last update was on: December 1, 2022 8:16 am
Enjoy a FREE 30-day trial of the Echelon Premier Membership with access to more than 3,000 live and on-demand connected fitness classes led by the world's best instructors through the Echelon Fit App. Classes range from 5 to 45 minutes and are designed for everyone from beginner to pro athletes. Explore classes like Cycling, Rowing, Running, HIIT, Kickboxing, Yoga, Pilates, and more. One membership allows up to five users, so your friends and family can enjoy the Echelon experience together.
PROS:
Easy folding mechanism
Strong but lightweight
---
3. XTERRA Fitness TR150 Folding Treadmill


2 new from $400.01

Free shipping
Last update was on: December 1, 2022 8:16 am
Large 16" x 50" walking/running surface accommodates users of many sizes and stride lengths
Intuitive 5" LCD display is easy to read and keeps you updated on speed, incline, time, distance, calories and pulse
12 preset programs and 3 manual incline settings offer unmatched variety for your workouts
Easy pull knob releases the deck to fold or unfold for convenient storage when not in use
PROS:
Inexpensive
Foldable and portable
Fitted wheels for easy transportation
Assembly is simple and quick to do
CONS:
No bluetooth facility, or any other way to hook up to any other mobile phone fitness apps.
No facility to add any heart reading systems, like POLAR or chest strap readings transmitters.
It has no USB port or inbuilt cooling fan.
Weight capacity is only 250lbs so not suitable for heavier runners
---
4. NordicTrack's Commercial 2950 Treadmill


2 new from $2,480.06

Free shipping
Last update was on: December 1, 2022 8:16 am
30-Day iFIT Family Membership Included; Stream live & on-demand workouts on your equipment with Global Workouts & Studio Classes; Add up to 5 users; Elite trainers adjust your equipment ($39 value)
22" HD Interactive Touchscreen Display streams on-demand iFIT workouts into your home directly on your treadmill; SMART-Response motor for effective running and cardio training at home
-3 to 15% Digital Quick Incline control; 0-12 MPH Digital QuickSpeed control; Your iFIT trainer auto-adjusts your smart treadmill's speed and incline for an optimized workout that meets your goals
PROS:
Features automatically adjusting resistance and speed
The iFit library offers a wide range of in-studio classes and runs through real-world locales,
Offers Bluetooth connectivity and WiFi support
---
5. Horizon Fitness 7.0 AT Studio Series Treadmill


Last update was on: November 30, 2022 2:14 am
Advanced Bluetooth connects to multiple devices to stream media through integrated speakers
Includes free app to control your workout and push data to favorite fitness Apps, plus device holder and rapid-charge USB port
Powerful, 3. 0 chap motor
60" 3-Zone cushioned deck for comfortable footfalls
PROS:
Long 20″ x 60″ track
Great Warranty
Easy Folding and Storage
Compatibility with Fitness Apps
CONS:
No HD touchscreen

Basic LCD Screen
---
6. ProForm – Pro 2000 Smart Treadmill


5 new from $1,799.43

Last update was on: December 1, 2022 8:16 am
30-Day iFIT Family Membership Included; Stream live and on-demand workouts on your equipment with Global Workouts and Studio Classes; Add up to 5 users; Elite trainers adjust your equipment (dollar 39 value)
10" HD Interactive Touchscreen Display streams on-demand iFIT workouts into your home directly on your treadmill; Self-cooling Mach Z motor for effective running and cardio training at home
-3 to 12% Digital Incline Controls; 0-12 MPH Digital QuickSpeed Controls; Adjust your speed and incline with the touch of a button; With iFIT, your trainer will auto-adjust your treadmill for you
PROS:
Good motor
Large running belt of 22 by 60 inches
Includes both an incline and a decline setting
Offers good interval training features
Has access to iFit workouts
CONS:
Customer service may be disappointing if you have problems
Very heavy treadmill
---
7. Horizon Fitness T101 Treadmill


Last update was on: November 30, 2022 2:14 am
Easy assembly makes the T101 a breeze to set up
EasyDial controls on the hand grips allow for easy changing of speed or incline without breaking your stride
Folding frame with hydraulic assist makes for easy storage and transport
Device holder conveniently holds your phone and other accessories
PROS:
Affordable Price
Powerful motor for its size
Compact Footprint
Stellar Warranty
Easy Folding & Storage
CONS:
No HD touchscreen

Short Track
Average Cushioning
---