Top 10 Women's Self Defense Tips You Need Know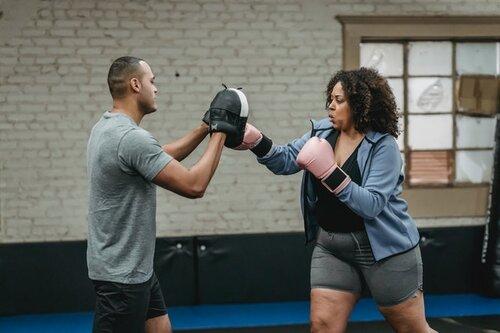 (Note: Some of the links in this post are affiliate links, and we will be compensated when you make a purchase by clicking through our links at no additional cost to you.)
Unfortunately, women are the targets of violence from by a 9 to 1 margin over men. That is here in the United States. In other parts of the world it is even worse. So the first tip would be to recognize the problem and take appropriate steps to learn how to defend yourself. Here are the top 10 women's self defense tips you need to know to keep you safe:
1) Enroll in a self defense course.
Learn some basic self-defense techniques. Online self defense classes are an excellent way to start. You can do it in the comfort of your own home. Learning the best places to strike an opponent can be surprisingly simple.
>>> Discover the Top Online Self Defense Classes
2) Practice what you learn.
Practice with friends practice with your family, but practice. Practice actually does make perfect.
3) Quick reactions make for a much better self defense posture.
If you wait until an assault actually happens it could be too late. Learn how to react reflexively.
4) Exudes self-confidence.
Once you have some self defense techniques under your belt. It will give you a newfound sense of self-confidence. It shows itself in the way you walk, and even in the way you talk.
>>> Read more: Ready to feel more confident and secure on the go? Click here to discover our favorite self-defense tool and save 10%.
5) Avoid dangerous places.
Streets that have bad reputations darkened parking garages, poorly lit stairwells all make for good hiding places for the bad guys. If you must use these places have a self defense product in your hand and ready to use.
6) Be aware of your surroundings.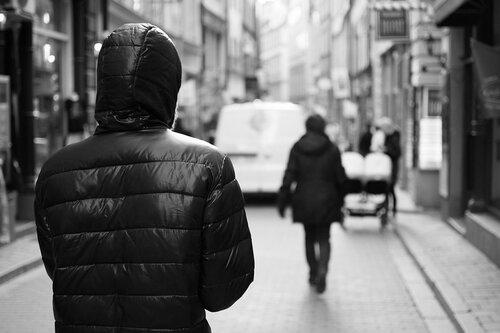 7) If you are assaulted fight back hard and dirty.
You don't get points for style only for survival. Remember your life may be at stake here. Gouge eyes, scream, kick, what ever you have to do to get away.
8) Use what ever is available as a weapon.
A stick a stone, a pen, hairspray, car keys-whatever you can use-USE.
9) Use the element of surprise whenever you can.
The bad guys use it to gain the upper hand all the time. There is no reason why you can't use it. So think of using a disguised self defense product like the pretender stun gun that looks like a flashlight or cell phone.
10) Carry some self defense products with you.
A stun gun, a pepper spray, personal alarm or an anti-assault ring. Better yet, carry two out of three. Know how to use them in practice using a so when the time comes you will be ready. One of our most favorite self-defense products are the Go Guarded Ring and the Go Guarded Hand-Held With Pepper Spray. They are made with a heavy-duty plastic weapon with a serrated edge that can be worn on your finger or hand. Use code RW10 to get 10% off on all their products.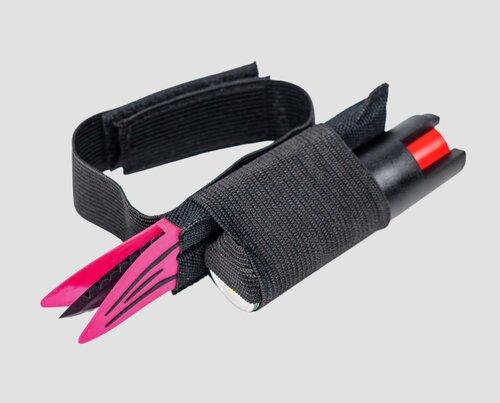 >>> Discover the Top Pepper Sprays
Your first priority in an assault is survival, followed very closely by escape. They don't care how you do it. Just do it!
I always advise that if you feel threatened to hold up your stun gun and warn "back off." Sometimes the sounds and flying sparks of a charging stun gun are enough to scare the bad guys away.
If you think crime can only happen to the other person you are wrong. The "other person" is thinking the same thing and to her you are that "other person". There is a reason why they call it self defense. You have to protect yourself, your family, your home and business!!
Chances are if you are reading this that assault has touched your life in some way or you consider yourself at risk. Take the next step and do something to protect yourself! Your life and safety is worth far more than the cost of a self defense product or class.
If you are in the market for a self defense product look for quality, effectiveness, and a biggie-LEGALITY. Stun guns, pepper spray and tasers are not legal in some states. Check with your local police department first before you get one.
No video, blog, article, virtual instruction or content, no matter how well crafted or presented, can substitute for professional hands-on instruction. Self-defense training, especially training that includes knives, sticks, firearms, and other potentially deadly weapons, should always be undertaken responsibly and ethically, ensuring every available precaution for safety and injury prevention. Information presented herein inevitably reflects the authors, owners and instructors beliefs and experiences under specific circumstances. Any content, instruction, or coaching provided through this website should be used for educational purposes only. Readers and viewers are responsible for knowing and understanding all appropriate local, national and international laws relating to self-defense, reasonable force, and the use of any and all weaponry, acting in accordance with all applicable laws, at all times. None of the following people, places or identities assume any responsibility whatsoever, for the use or misuse of information or instruction obtained from our company Women's Running Company, LLC, or our website (Runderwomen.com).