Find Your Perfect Stride: The Best Running Shoes for Women in 2023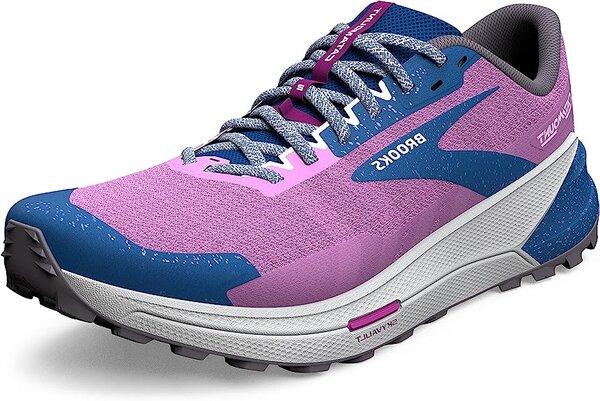 (Note: Some of the links in this post are affiliate links, and we will be compensated when you make a purchase by clicking through our links at no additional cost to you.)
What are the Best Running Shoes for Women in 2023?
Calling all trailblazing ladies who strive to leave their footprints on the pavement! If you're on the hunt for the perfect pair of running shoes to elevate your performance and style in 2023, you've come to the right place. We understand that choosing the ideal running shoes can be a daunting task amidst the sea of options available. But fear not! We've scoured the running shoe market to bring you the crème de la crème of footwear, meticulously selected to support your strides and propel you toward your fitness goals. So, let's put our best foot forward and dive into the world of the best running shoes for women this year.
In the ever-evolving world of running shoes, staying up to date with the latest advancements and innovations is crucial. Whether you're a seasoned marathon runner, a casual jogger, or just getting started on your running journey, having the right pair of shoes can make all the difference in your performance, comfort, and overall enjoyment.
But it's not just about ticking off boxes on a checklist; it's about finding that perfect balance between functionality and style. We believe that your running shoes should not only enhance your performance but also make you feel confident and fabulous as you hit the pavement or trail. That's why our selection combines the best of both worlds, ensuring you look and feel amazing with every step you take.
Whether you're a seasoned runner with countless races under your belt or a novice lacing up for the first time, our carefully curated list of the best running shoes for women in 2023 has something for everyone. From luxurious cushioning that feels like running on clouds to sleek designs that turn heads, these shoes will help you unleash your full potential, break barriers, and set new personal records.
So, are you ready to take your running game to the next level? Join us as we look into the top picks of 2023, providing you with all the information you need to make an informed choice and step into a world of comfort, support, and style. It's time to lace up, hit the ground running, and leave your mark on the roads and trails. Let's embark on this exhilarating journey together and make 2023 the year you conquer the world, one stride at a time.
QUICK RECOMMENDATIONS
Check out this quick list of our favorites if you're in a hurry, or continue scrolling to see our full top 9 list with in-depth reviews.
#1: Brooks Ghost 15 (Best overall)
#2: HOKA ONE ONE Bondi 8 (Best Cushioned)
#3: Saucony Women's Endorphin Speed 3 (Best for Road Racing)

#4: Adidas Ultraboost Light (Most Durable)
#5: Brooks Hyperion Max (Most Lightweight)
#6: Brooks Catamount 2 (Best for Trail Racing)
Here are the 6 Best Running Shoes for Women in 2023:
1. Brooks Ghost 15

Unleash your potential with the Brooks Ghost 15, an epitome of versatility among women's running shoes today. These shoes offer unmatched comfort, cushioning, and a lightweight design that adapts seamlessly to various activities, from relaxed walks to intense marathons.
What sets the Brooks Ghost 15 apart is its ability to accommodate diverse foot shapes. The roomy design ensures a comfortable fit for all, and the availability of wide sizing options caters to those needing extra room. With the updated DNA Loft v2 foam, you'll experience a lighter feel, enhanced cushioning, and smooth transitions—giving you an elevated underfoot sensation.
29 new from $139.90
Free shipping
as of October 3, 2023 8:40 am
PROS:
Padded tongue and heel collar for added comfort
Breathable, supportive mesh upper
Removable insoles
Cushiony, shock-absorbing midsole
Ultra-lightweight design
Sold in six colors
CONS:
The reinforced toe is noticeable even in the correct size
Firmer and heavier than the Ghost 14
---
2. HOKA ONE ONE Bondi 8

Indulge in pure joy on your runs with the ultra-cushioned HOKA Bondi 8! Its plush foam and smooth transition make it a game-changer. Perfect for easy runs, high mileage, and professionals on their feet all day. Elevate your comfort and enjoy running like never before! It's hailed as one of the best in cushioning, providing unbeatable comfort with every step. Perfect for easy runs, high mileage weeks, and recovery days, the Bondi 8 offers exceptional softness and comfort. It's also a favorite among professionals who spend long hours on their feet, like nurses and doctors.
PROS:
Ultra soft cushioning
Plush tongue and heel
Wider upper and base
Sleek design
Stable and grippy
CONS:
Still bulky, (just less than before)
Pricier than comparable competitor shoes
---
3. Saucony Endorphin Speed 3

Ready to race your best? The Saucony Endorphin Speed 3 is the shoe to pick up the pace!
With a winged nylon plate in the midsole, it offers spring and energy without the stiffness of carbon-fiber. Speedroll technology from Saucony ensures smooth, fast transitions, while the lightweight PWRRUN PB Foam provides a plush and propulsive ride.
The Endorphin Speed 3 boasts a lightweight engineered mesh upper for a secure fit without weighing you down. Get ready to fly through the miles with confidence!
Unleash your speed and reach new heights with the Saucony Endorphin Speed 3. It's time to lace up, set your sights on victory, and leave the competition in awe. Race your best and leave a trail of success behind you!
7 new from $168.60
Free shipping
as of October 3, 2023 8:40 am
PROS:
Versatile running shoes
Comfortable and responsive cushioning
Spacious, comfortable, lightweight, and easy to adjust upper
High-level comfort
Improved stability
---
4. Adidas Ultraboost Light

Adidas' Ultraboost franchise has taken the world by storm, combining style and plush cushioning. From trendy brunches to cardio gym classes, it has become the go-to trainer. However, one drawback for runners was its weight.
Introducing the Ultraboost 'Light' – a neutral running shoe that's 30% lighter than its predecessor. So, while the Ultraboost Light sheds some weight, it's still a durable companion for your runs. Don't let the numbers discourage you; this shoe brings the same iconic style and plush comfort that made the Ultraboost a hit. Lace up, feel the cushioned support, and conquer the roads in style.
14 new from $99.69
1 used from $90.48
Free shipping
as of October 3, 2023 8:40 am
PROS:
Lighter, nimbler than Ultraboost 22
Plush, generous cushion for heel strikers
Good rearfoot stability
Versatile for postrun, casual wear
CONS:
Low-volume toebox and forefoot
Tall heel tab can rub Achilles
---
5. Brooks Hyperion Max

Brooks keeps stepping up its game with the Hyperion series! The Hyperion Elite's DNA Zero foam got an upgrade to the softer and bouncier DNA Flash in the Hyperion Tempo. Now, enter the Hyperion Max, the Tempo's cushioned and slightly lighter sibling. While they share stretch woven uppers, their rides are worlds apart.
Brooks amped up the Max's midsole, adding four extra millimeters of nitrogen-infused DNA Flash. The result? A springier and plusher ride that will make you feel like you're bouncing on clouds.
Get ready to experience the ultimate blend of cushion and performance with the Hyperion Max. It's time to lace up, hit the road, and revel in the innovation that Brooks has in store. Say hello to a luxurious ride and goodbye to any limitations on your running journey!
6 new from $169.95
Free shipping
as of October 3, 2023 8:40 am
PROS:
Lightweight
Snug fit
Exceptional outsole
Great stability
Extremely durable
CONS:
No carbon-fiber plate
Tongue sometimes doesn't stay in place
---
6. Brooks Catamount 2

Brooks took their original trail shoe, the Catamount, and sprinkled it with some trail magic. With a responsive DNA Flash midsole, it already had super shoe vibes. But now, Brooks added a secret ingredient: the SkyVault plate. This special plate takes your trail prowess to new heights.
Designed for uphill mastery and a stable descent, the SkyVault plate makes rolling trails a breeze. Its curved forefoot propels you off your toes faster on those climbs. Plus, it pulls double duty as a rock shield, protecting you from any unexpected obstacles along the way.
Get ready to conquer the trails with the Catamount and its winning combination of DNA Flash and the SkyVault plate. It's time to unleash your trail skills, tackle those inclines with ease, and enjoy a smooth and stable ride on the downhill. Lace up and get ready to embrace the trail adventure that awaits you!
7 new from $167.94
Free shipping
as of October 3, 2023 8:40 am
PROS:
Fun and fast ride
Fits true to size
Great for technical terrain
Very responsive
Lightweight
Superb lockdown
Grips on almost everything
Looks really rad
CONS:
Cutouts on the outsole pick up mud
Cushion turns rigid at lower temperatures
---