Book of the Week – The Pants Of Perspective By Anna McNuff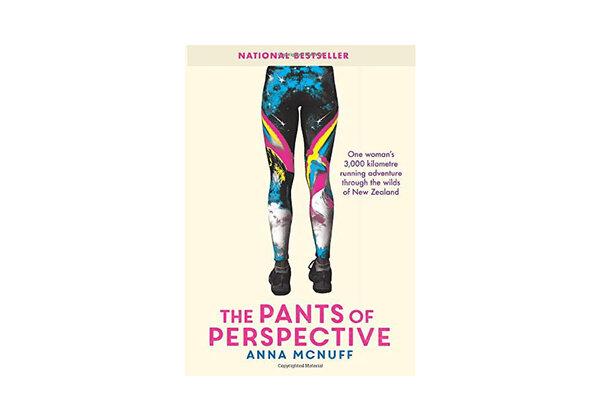 (Note: Some of the links in this post are affiliate links, and we will be compensated when you make a purchase by clicking through our links at no additional cost to you.)
Looking for a book that combines the thrill of running, the beauty of New Zealand's wild landscapes, and a healthy dose of laughter? Look no further than "The Pants of Perspective: A 3,000 kilometer running adventure through the wilds of New Zealand" by the extraordinary Anna McNuff. Join Anna on an epic journey as she conquers her fears, embraces the unknown, and discovers the true meaning of resilience. Get ready for a captivating and hilarious ride through the pages of this incredible memoir!
A Wild Running Adventure:
"The Pants of Perspective" takes you on an exhilarating roller coaster ride through the untamed beauty of New Zealand. Anna McNuff's vivid descriptions transport you to breathtaking forests, majestic mountains, and picture-perfect beaches. Her passion for running and exploring the great outdoors is palpable, making you feel like you're right by her side, conquering every challenging trail and savoring the awe-inspiring landscapes. Prepare to be immersed in the wild beauty of New Zealand, one kilometer at a time.
From Fear to Fearlessness:
Beyond the physical challenges, this book is a heartfelt account of overcoming fears and embracing the unknown. Anna's honest and relatable storytelling style allows you to connect with her journey on a personal level. From battling exhaustion and self-doubt to facing the unexpected twists and turns of her adventure, she demonstrates the incredible power of resilience and determination. Through her experiences, you'll discover that stepping outside your comfort zone can lead to profound personal growth and uncharted joy.
Laughter as a Running Companion:
Prepare to laugh out loud as you turn the pages of "The Pants of Perspective." Anna McNuff's witty and self-deprecating humor infuses every chapter with infectious laughter. Her quirky anecdotes and humorous mishaps will have you giggling uncontrollably. Anna's ability to find humor in the most challenging situations is a reminder that embracing life's absurdities can make even the toughest moments more bearable. Get ready for a book that not only inspires but also leaves you with a smile from ear to ear.
Igniting Your Adventurous Spirit:
"The Pants of Perspective" is not just a book; it's a rallying cry to awaken your inner adventurer. Anna's contagious enthusiasm and zest for life will ignite a fire within you. You'll find yourself yearning to explore new territories, tackle exciting challenges, and embrace the unknown with open arms. Whether you're a seasoned adventurer or a beginner craving a taste of the extraordinary, this book will leave you inspired to chase your dreams, push your limits, and create unforgettable stories of your own.
The Audible Experience:
If you prefer to immerse yourself in the author's world through sound, "The Pants Of Perspective" is also available on Amazon Audible. Narrated by the one and only Anna McNuff herself, this audiobook takes the captivating story to a whole new level. With her own voice bringing the words to life, Anna's passion and enthusiasm shine through, creating a personal connection between the listener and the author. Her humor, wit, and genuine emotions come across in every sentence, making it feel like you're right beside her on the journey. Listening to Anna narrate her own memoir enhances the experience, allowing you to fully immerse yourself in the adventure and share in her triumphs and challenges along the way. Whether you're out and about or simply unwinding, this audiobook is the ultimate companion for your running adventures. Let it inspire you to surpass your limits and relish the liberating sensation that accompanies every stride.

"The Pants of Perspective" by Anna McNuff is an extraordinary memoir that blends adventure, resilience, and laughter into a captivating masterpiece. Join Anna on her breathtaking running journey through the wilds of New Zealand, where every step leads to personal growth and unexpected discoveries. With her infectious humor and genuine storytelling, she invites you to embrace the unknown, conquer your fears, and find joy in life's wildest moments. So grab a copy, put on your favorite running shoes, and get ready to embark on an unforgettable adventure that will leave you laughing, inspired, and hungry for more.

You can pick-up a copy of The Pants Of Perspective on Amazon