Book of the Week – Running: Cheaper Than Therapy (A Celebration of Running)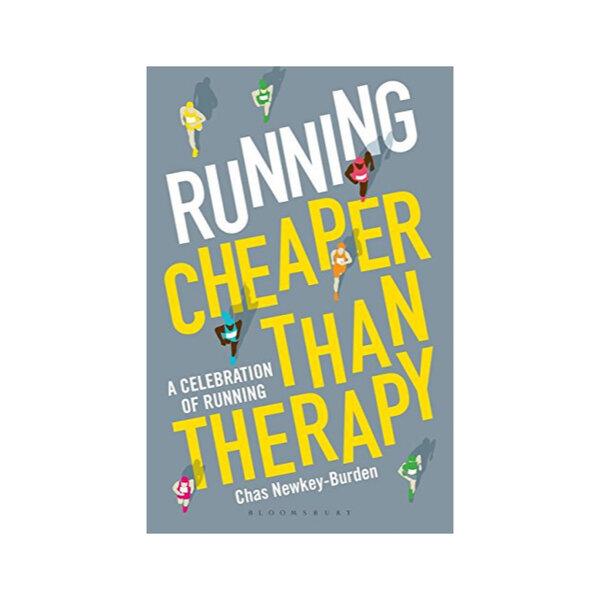 (Note: Some of the links in this post are affiliate links, and we will be compensated when you make a purchase by clicking through our links at no additional cost to you.)
Are you searching for an invigorating read that will captivate your mind, lift your spirits, and inspire you to lace up your running shoes? Look no further! Chas Newkey-Burden's remarkable book, "Running: Cheaper Than Therapy (A Celebration of Running)," is a heartfelt ode to the transformative power of running. Join us as we embark on a journey through the pages of this charming book that beautifully captures the essence of running and the pure joy it brings.
Engaging and Uplifting:
From the very first page, Newkey-Burden's infectious enthusiasm for running leaps off the paper. His words resonate with both experienced runners and novices, reminding us all that running isn't just a sport—it's a celebration of life. With each turn of the page, you'll find yourself drawn into his tales of personal triumphs, hilarious mishaps, and inspiring encounters. Whether you're a seasoned marathoner or just starting to explore the world of running, this book will keep you engaged from start to finish.
A Unique Perspective:
What sets "Running: Cheaper Than Therapy" apart is the author's ability to effortlessly blend humor, introspection, and practical advice. Newkey-Burden shares his own anecdotes and experiences, offering valuable insights and relatable moments that will have you nodding your head in agreement. He seamlessly weaves together stories from the running community, reminding us that we're all connected through this shared passion. You'll feel like you're part of an intimate conversation with a friend who understands the joy and struggles of being a runner.
Discovering the Healing Power:
As the title suggests, running truly is cheaper than therapy, and Newkey-Burden dives deep into the emotional benefits of hitting the pavement. He explores how running can be a powerful tool for stress relief, personal growth, and mental well-being. Whether you're looking to overcome life's challenges, find solace in the midst of chaos, or simply seeking an escape from the daily grind, this book will remind you of the healing power that awaits every time you tie your shoelaces.
The Audible Experience:
If you prefer to immerse yourself in the author's world through sound, "Running: Cheaper Than Therapy" is also available on Amazon Audible. Narrated by the talented Elliot Chapman, this audiobook brings to life the same energy and charisma that Newkey-Burden injects into his writing. Whether you're on the move or prefer listening while relaxing, this audiobook is the perfect companion for your running adventures. Let it inspire you to surpass your limits and relish the liberating sensation that accompanies every stride.

"Running: Cheaper Than Therapy" is a delightful and engaging celebration of the joy that running brings to our lives. Chas Newkey-Burden's words will motivate, entertain, and remind you of the beauty found in each step you take. Whether you choose a physical copy to cherish on your bookshelf or opt for the Audible version to keep you company during your runs, this book is a must-read for every running enthusiast. Get ready to be inspired, uplifted, and eager to embark on your next running adventure. Happy reading, and happy running!

You can pick-up a copy of Running: Cheaper Than Therapy (A Celebration of Running) on Amazon