14 80's Songs to Totally Add to Your Running Playlist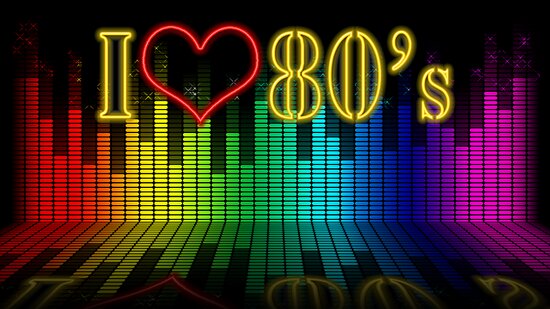 (Note: Some of the links in this post are affiliate links, and we will be compensated when you make a purchase by clicking through our links at no additional cost to you.)
Come on and admit it, you love the 80's. Even if you reject the fact in public, we know that you have a secret stash of 80's songs that you rock out to in the car when you think no one is listening.
Well if you're ready to work out like it's the 80's again, (minus those horrible leotards), we've got the perfect workout/running playlist for you!
>>> Discover the Top Workout Headphones
This was literally one of the funniest videos of the 80's, and let's not forget how the song and video kicked off the whole sweatband phase. This is definitely a great one to get your heart rate going and get you singing along.
"Don't turn around… uh oh.." it's okay, you can finish it! While hardly anyone even knew what the heck a Kommissar was (and likely still don't), that never stopped a soul from from rockin' out to this tune.
"I thought this was a party… let's dance!" Awe, you can hear the song in head now, can't you? One of the greatest dance songs of the 80's, this tune made you want to kick off your shoes and find someone to spin around the dance floor.
No matter what decade you cling to, this song is the go-to anthem for that free, fun-loving feeling we all get on a Friday night.
They never quite said why Josie was on a vacation far away, but by the next verse no one even cared! This song topped the charts in the 80's and made us all feel a little better about using someone's love.
This song just flat out brings the fire! You absolutely cannot hear it with out visions of Rocky and that famous run up the stairs to the Philadelphia Museum of Art popping into your head. If this one doesn't get you motivated, you may have to check yourself for a pulse.
This groovy group had the funkiest tunes in the 80's. Combining some slightly 60's sounds with a far out feel, everyone wanted to find that, "faded sign on the side of the road" and hang out at the Love Shack.
If you've ever felt unmotivated in your workout, this tune will get you back on track. Although it might start off slow and humble, before you know it you are wrapped up in musical empowerment!
Salt-n-Pepa! These ladies of the 80's had it going on and were telling everyone all about it! Try this track the next time you need a little bit of sassy in your ear.
This song is fun and light and perfect for a bit of cardio. If you're just not feeling you're regular workout, pull this tune up and just dance around your living room.
This tune still had that little bit of disco in it. Just enough to make you want to slip into some hot pants… okay, maybe after you've finished your run.
You may not even remember your own phone number but we're betting you'll never forget this one. It's hard to say what it was about "Jenny" that had us all singing along, but it's a tune that will remain in our heads forever.
Not a chance we could leave off the King of Pop! While there are countless Michael Jackson songs to choose from, this was the one that had us all staying home and gathering around the television to watch the video premier!
14) Into the Groove – Madonna:
Not sure if it was the song or the movie, Desperately Seeking Susan, but something had us all trying to wear bras under our see-thru shirts and filling our arms with jelly bracelets. Let this song sink in and take you back to the awesome days of perms and big bangs!
>>> Discover the Top Workout Headphones
So, like totally, go get your gnarly 80's running/workout playlist on. Do we think these tunes will rock your run/workout? Well, duh!
We would love to hear your feedback on this, so please comment. What songs would you add to this playlist?