7 Glute Exercises Every Runner and Cyclist Should Do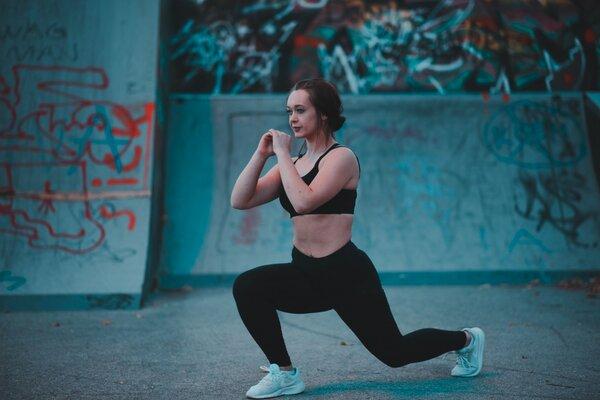 (Note: Some of the links in this post are affiliate links, and we will be compensated when you make a purchase by clicking through our links at no additional cost to you.)
Do you want to run faster, cycle longer or lift heavier while preventing injuries? Then you need to add these 7 exercises from Dr. Jessica Warnecke, PT, DPT, OCS, PCES to your workout routine!
"Our glutes are powerful hip muscles that extend, abduct & stabilize your leg with standing, walking, & other activities (especially when on 1 leg)," explained Warnecke. "The single leg options also force your deep hip rotator muscles to kick in to assist with control which is crucial for pelvic floor function, low back health & core strength."
Here are the 7 exercises. Be sure to check out Dr. Warnecke's video below on how to perform these exercises!
>>> Discover the Top Massage Guns for Muscle Soreness and Recovery
"Focus on keeping knee in line with hip & foot as you work through each single leg option," reminded Warnecke. "Also try to avoid leaning to one side or the other with your trunk. Your spine should stay close to neutral with your glutes controlling the movement through a full range of motion."
1) Single Leg Eccentric Sit
2) Glute Emphasis Step Ups
3) 45 Degrees Kick Backs with resistance band
4) Banded Hip Thrusts
5) Side Plank with Hip Abduction
6) Static Lunge Against Medial Pull with resistance band
7) Isometric Straight Leg Raise + Glute Strength with resistance band
You can start by performing 3 sets of 10 reps and slowly increase the reps as you get stronger. You can also increase the challenge of some of these exercises by doing them without shoes or eyes closed.

>>> Discover the Top Must Have Fitness Equipment for At-Home Workouts
All information provided by RunderWomen.com is of a general nature and is furnished for educational purposes only. You should not rely on this information as a substitute for, nor does it replace, professional medical advice, diagnosis, or treatment. If you have any concerns or questions about your health, you should always consult with a physician or other health-care professional. Do not disregard, avoid or delay obtaining medical or health related advice from your health-care professional because of something you may have read on this site. YOU ARE ENCOURAGED TO CONFER WITH YOUR PHYSICIAN OR HEALTHCARE PROVIDER WITH REGARD TO INFORMATION CONTAINED ON OR THROUGH THIS WEB SITE. AFTER READING ARTICLES OR OTHER CONTENT FROM THIS WEB SITE, YOU ARE ENCOURAGED TO REVIEW THE INFORMATION CAREFULLY WITH YOUR PROFESSIONAL HEALTHCARE PROVIDER. The use of any information provided on this site is solely at your own risk.