The 4 Keys To Successful Goal Setting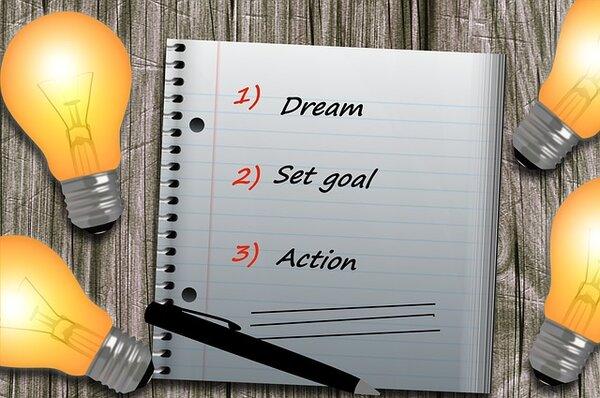 (Note: Some of the links in this post are affiliate links, and we will be compensated when you make a purchase by clicking through our links at no additional cost to you.)
Whether you're aiming to be more healthier or setting your sights to break your personal best in a race, you've got a much better chance of achieving your goals by setting them the SMART way.
Goals give you focus. If you're just running and you don't have a purpose it is easy to lose motivation and lose sense of why you're doing it. This is one of the mains reasons why nearly 80% of people abandon their New Year's resolutions by February every year.
Setting goals and tracking your progress can enable you to determine whether your training is effective and make necessary adjustments. Ultimately, when you do finally achieve your goal, it provides you an incredible sense of accomplishment. This leaves you with much more confidence to go on and achieve your next goals, whether they're related to running or other aspects of your life.
What Do You Want?
Figuring out exactly what you want to achieve is the first and most important step. Do you want to run further? Faster? Or simply feel more fit or healthier? Establish both short-term and long-term goals; they are equally important for maintaining your motivation and engagement in your training regimen.
Think SMART
It's important that your goals are SMART – this means:
Specific: What exactly is it that you want? (E.g. How much weight-loss? How far do you want to be able to run? Or how fast?)
Example – To run my next 10k race in 45 minutes.
Measurable: How will you be able to measure your success in reaching your goal? What measurements will you make and when?
Example – I will measure my minute-mile pace with weekly tempo runs to ensure I'm on track.
Achievable or Attainable: What gives you confidence that you can accomplish this objective?
Example – I've run for 46 minutes previously, and I know I can go faster with better training and nutrition, so I'm confident I can do it.
Relevant: Why is it important to you?
Example – It is something I have always wanted to achieve.
Time: How long will it take you to achieve the goal or goals?
Example – I'll complete this in 12 weeks.
Important Questions
Ask yourself the following questions before you finally commit to your goal:
– What must you modify or do in order to achieve your goals?
– Who could aid you in achieving your goals?
– What steps do you need to take to reach your goals?
– How will you feel after achieving your goals?
– How will you celebrate or reward yourself when you achieved your goals?
The Four Keys to Successful Goal Setting
In conclusion, to set and accomplish your goals. ensure that:
Identify what it is you want in the immediate future as well as further down the line.
Make sure your goals are SMART.
Determine what might go wrong and make a plan for it.
Ask yourself the Essential Questions before diving in.
Now you are prepared to go and make your dreams a reality, enjoy the new challenges that lie ahead.
Fillable Printable S.M.A.R.T Goals Worksheet
Use this handy fillable printable PDF to help you get it done.
This worksheet/template works well for both short-term and long-term objectives. Feel free to include smaller goals within a larger one (like planning for a 5K while training for a half marathon or breaking a 30-pound weight loss goal into 10-pound increments). Bonus: You can apply S.M.A.R.T. method for any kind of goal, including financial, business, academic, and professional ones.
You just need to follow through at this point. Go make your plan a reality, set the time, and get to work!